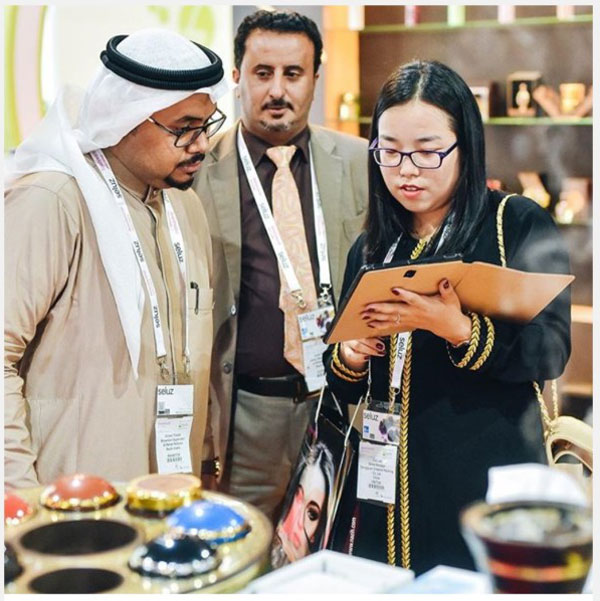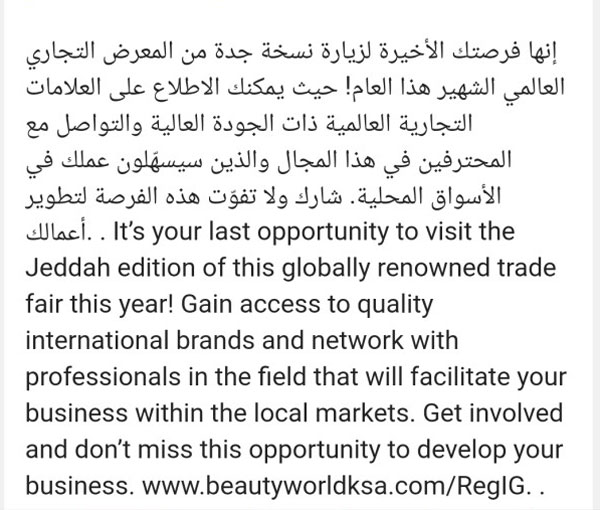 Hello Good Day & My friends
The largest International Trade fair "Beauty world Saudi Arabia 2019" for Beauty products,Craft,Hair,Fragrances and Wellbeing last month in the Jeddah.
Creative Packing has supported and took the actions over there and We all enjoyed to being the parts of it,We had a nice times and We has many new friends, During these periods, our new friends giving us 7samples order, 3 Bulk direct place on land.. It's very good to rebuilt,organize,make relationship When me meet each other in person!That is truth!
Another piece of good news! Our company foreign-department Miss Zoe has got a nice shooting by an accidient of interview without appointment,To get more information, you may could review your local newspaper or yellow pages!
We attached a screenshot of the paper reporting, Find us in he truth fast way for future cooperation!
Christmas Eve is coming soon, Santa on his ways to each town and home, we all wish to express our thanks and send our best greeting and best wished for 2020!