Smelling is a part of our daily life, from the young to the old, from men to women, everyone has their own unique choice. Perfume is a reflection of our nature and personality. So choose wisely. Nowadays, perfume is no longer just used for personal hygiene, among the masses, the aroma has become the most emotional gift. Therefore, the perfume boxes design will be crucial.
Perfume packaging will not be very attractive if it is placed in a rough or odd-shaped bottle or box. If the packaging of perfume attracts the attention of the customer because of its fine appearance, it may also make the buyer become a permanent and loyal buyer.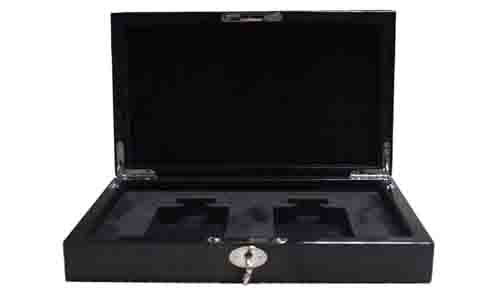 Perfume comes in a variety of shapes and bottles and is mainly influenced by the target audience. For example, if the container has a feminine structure or character, it is applicable to women. It is a universal shape, so it can be male or unisex.
Perfume plays a vital role in the packaging of perfume in a single carton. This is known as the two-layer package, one is the main package, the other is the in-bottle label design. Depending on the perfume, the image on the bottle will vary. For example, if it is a flower, it can be orchid, jasmine, rose, and more pictures will be displayed on the package. Jasmine flowers shall be used in the design of perfume bottles, and their colors shall be the colors of the packaging materials.
This perfume is mild and sexy for women, while the fresh and strong fragrance is aimed at the natural fragrance for men.
A perfume with a luxurious personality conjures up real jewels, gems, and gold filaments, evoking a grand and elegant look. Perfumes like Dior that reflects luxury, boldness, freedom, and creativity. As a result, the memorable shapes evoke both ancient and modern beauty.
The nature and characteristics of a particular perfume are closely related to its color. Essential oils are often used in perfumes. Each has its own unique color. Most of them are light or even gold, while others retain some of the colors of their petals. Most essential oils are subtle and even transparent in tone. Therefore, the color should be determined and planned according to the packaging design. However, some have very strong tones, such as grapefruit oil, wood, and root extract, mostly dark brown or green.
Perfume is an expression of individuality and class, and each fragrance has the ability to convey a particular meaning. Perfume bottle packaging design plays a vital role in conveying its style, making it memorable and making the perfume brand recognized.
Although the label design of perfume bottles and cologne is often found in novelty bottles with decorative top hats, perfume cartons need to stand out to attract the initial attention. Enhance perfume packaging label design with special coatings, metal paper, or holographic patterns.
These elements make the shape of the perfume bottle stand out on the shelf. Mixing cardboard with clear plastic is also the latest trend, and increasingly popular. Adding texture elements such as reliefs, whether creative letters or brand logos are essential elements of perfume packaging.
Perfume's actual selling point is perfume, so the package should also be associated with fragrance. Whether it's color, content, font style, or graphic elements, the packaging design implies the smell of perfume. If the perfume contains some floral or fruity aromas, please mention or display them in the product shape design.
Some perfume packaging evokes the feeling of a particular season, so it is mentioned to enhance this feeling with a color scheme, such as pastels in spring or brightening up with warm smells in summer.
The most evoking perfumes are found in perfume bottles with slender lines. For your luxury collection, opt for tall glass containers with a round or square section.
To build a truly unique perfume packaging design and eye-catching aroma to give each bottle a personality, please contact a professional packaging design agency. Who will help your brand add elegant bows on colored satin, silver finishes, gold collars, and various spray pumps as well as metal or transparent caps?
The ink group includes a fluorescent spot color with additional black to enhance the design's contrast between light and shade, thus enhancing its striking glow. Die-cutting, stamping, and embossing are also essential, which will beautify the perfume's packaging design.
We're perfume boxes suppliers. Please feel free to contact us.