The nobles in the past must have many boxes when traveling. The more delicate the storage and packaging, the more it can make everything look organized and elegant when going out. The nobles paid great attention to storage, which was a pursuit of the details of life. The storage itself is relatively private and life-like, and it is not easy to be seen by outsiders, but the more it is, the less willing it is for the nobles who strive for perfection.
For example, the importance of jewelry as "a woman's best friend" is self-evident. In the movie "The Peerless Queen", Queen Mary's gorgeous jewelry storage is amazing. In the movie "Secret Garden" adapted from a children's movie, the old secret key will be hidden in the old storage box, which is infinite reverie. Opening a box is like starting an unknown adventure. For men, they need an exquisite storage box to store their beloved watches, such as the elite hero Stephen Strange in "Doctor Strange".
For daily trips and vacations, nobles need to pack them. In addition to clothes and jewelry, there are also hats, shoes, and even wine and champagne, all have corresponding storage boxes. Because nobles have these needs for travel, many luxury brands in the early years actually started as boxes. Most of the first-class passengers in "Titanic" appeared with the LV storage suitcase.
With the changing times, today's bags are more compact and exquisite, and the storage function is often ignored, and there are not many brands that really focus on and insist on making storage bags.
Today's watch winder suppliers introduce our products to you.
Our watch shaker has a delicate, durable, luxurious, and restrained pragmatic style, high-end luxury, but low-key and unassuming, high-quality, practical, and durable.
1. Watch box
Due to its sophisticated workmanship and high value, the watch absolutely needs to be stored properly. The PU leather Watch Box is full of texture and low-key luxury.
For the double watch boxes, a separate storage slot is also designed for each watch to ensure full protection, without worrying about the bumps of the journey~
When the watch is placed at home, it needs to be placed separately in the watch box. Do not put it together with easily volatile things such as cosmetics and perfume to avoid metal oxidation and fading, as well as the aging of the waterproof rubber ring or rubber strap, even if the leather The strap is also afraid of volatile products.
For those who have multiple watches, putting them in the same storage box is very convenient to choose.
This red, the color is particularly eye-catching, the high-quality leather is decorated with edging and golden rivets, and the whole is very noble. The classic lock can be locked, giving people the feeling that there are full of treasures inside.
In addition, we also have many other styles of watch boxes, as many as ten, which can be said as long as you want.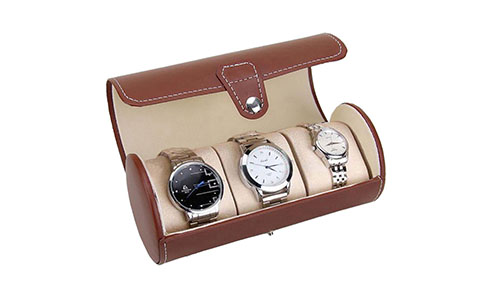 PU leather Watch Box
2. Watch winder
Real watch lovers must play mechanical watches. Everyone knows that mechanical watches need careful maintenance. Complicated mechanical watches such as perpetual calendars are even more delicate. In addition to maintenance, they must be wound once a month. , If you forget too much, it will be troublesome to adjust the watch after it stops.
And for many women, even if they have multiple mechanical watches, they don't actually adjust the watch, and it's very troublesome to send them to the store. So use a watch shaker to automatically wind your expensive watch and prevent Long-term storage of thick oil also saves the trouble of frequent visits to watch shops. There are many styles of shakers, and they are also very professional.
Wooden Watch Winder Box
3. Jewelry box
For women, jewelry needs a professional jewelry box to store it, which is like a soft home of gold and silver, allowing the "babies" to have their own positions.
Although the jewelry box will not be taken out, the high-quality materials and workmanship can not only play a good role in protection and storage but also reflect a sense of life and ritual.
The large jewelry box is very classical and traditional. The suede lining will not do any harm to the jewelry. It is divided into several functional areas where you can put necklaces, bracelets, earrings, and rings. The slender shape is very elegant and does not take up any space after being closed. It is especially convenient to carry in the suitcase.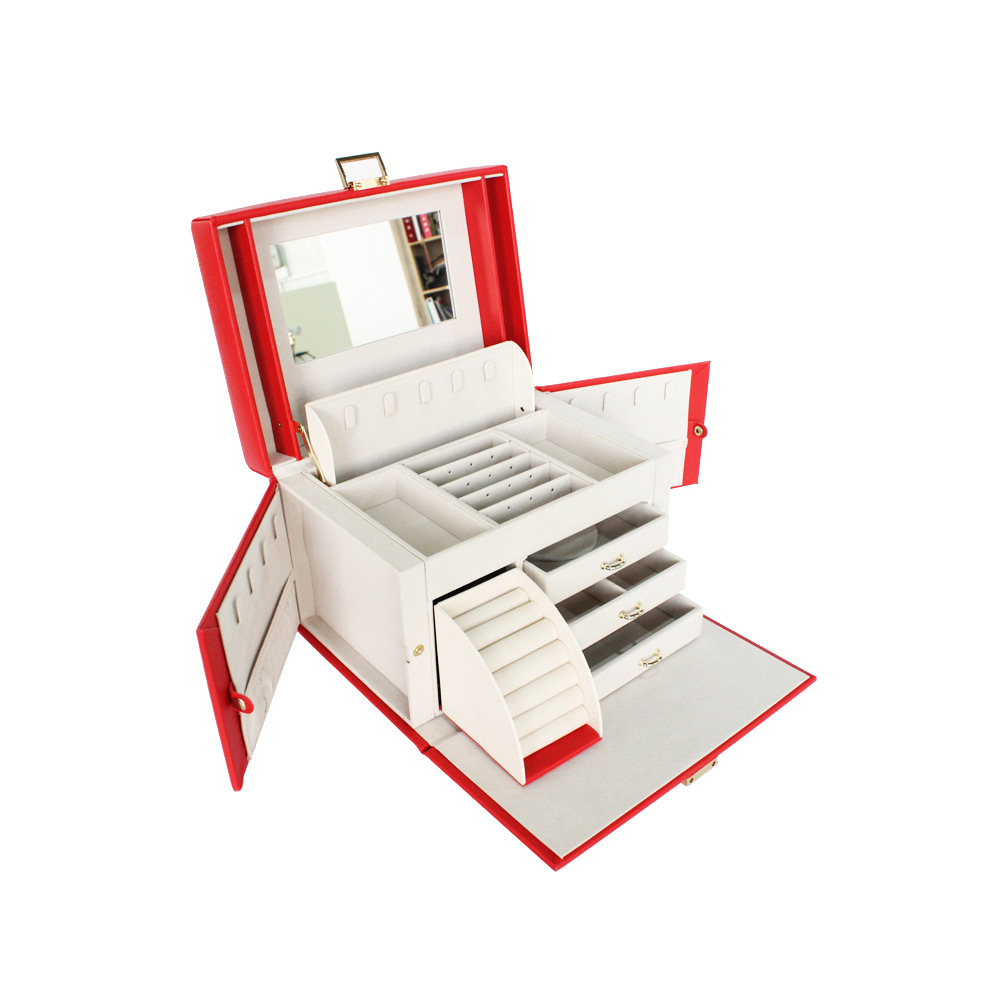 Luxury Jewellery Gifts Box