What Is a Watch Box
The biggest underlying concern of every watch owner is keeping the watch in perfect condition. In these cases, a watch box can be used. That's why we provide information on everything you need to look at and the most commonly used materials used in watch box production before purchasing Customized Watch Boxes to ensure you choose the best watch box. Let's get started!
What is a watch box?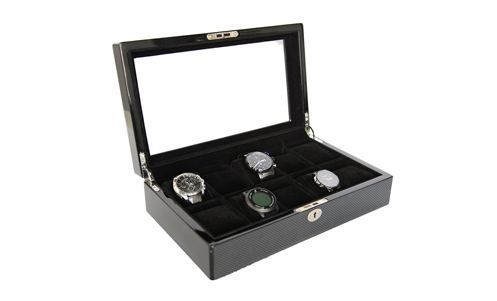 Initially, you should know what a watch box is. After buying a watch, the next step is to find a suitable storage area for your watch without wearing it. Therefore, a watch box is a kind of container for keeping your watch when you are not wearing it. This is especially important if you own multiple watches. Each of them is a piece of art, and you want to keep them in their best condition and display them accordingly.
Watch boxes can be made of a variety of materials, but no matter what material you use to make a watch box, the inside should be covered with a soft material (such as velvet) to protect the watch from scratches and damage, which is to your advantage. Additional soft inserts can be installed to ensure more protection.
What should I consider before buying a watch box?
First, its potential size should be considered. Depending on the size of your collection, you can choose a box to carry one, several, or even dozens of watches. When choosing the best watch box, you should consider the shape of the box you want. No doubt, if you are just buying a watch box, you can put a simple watch storage box in the dresser drawer. However, if you want to match your work with the interior design of the house, then the best way is to buy a watch decoration cabinet, the decoration is most suitable for the internal space of the room, which will take most of the time. The interior feels great and also serves as a great conversation starter.
Second, investigate some other details of the watch box. The most common feature is the glass window at the top of the watch box, so you don't need to open the cover to view the watch series. The acrylic glass will be the cheaper and safer option, but to make the watch box look more sophisticated, opt for glass with real glass windows. It's also a way to distinguish between a low-end watch box and a high-end watch box. Or, if you want to be more cautious, you can use many watch boxes with sturdy LIDS.
Last but not least, watch boxes can offer a variety of functions, so if you're considering an option that can store both watches and jewelry or cufflinks, search for items that have implemented extra drawers for additional storage. Some of the more luxurious watch boxes also come with automatic winders.
If you or someone you know has a collection of watches, you know that it's hard to keep them all organized, safe, and clean without a safe place to store them. The best option to keep your watch safe while still being able to show friends and visitors your collection is to buy Watch Boxes For Sale. Watch boxes are a stylish and elegant way to display your watches, while still giving them the protection they need to keep them pristine when you're not wearing them. Most watch jewelry boxes are a combination of a display case, a safety deposit box, and a storage case, so you can safely show off your watch for guests to watch.