Crafting Excellence for Importers Worldwide
Our skilled artisans specialize in creating bespoke watch winding solutions designed to meet the unique preferences of global importers. From mechanical intricacies to aesthetic designs, we ensure a meticulous approach that resonates with the essence of your brand.
Creative Packing offers an exclusive range of custom watch winding solutions crafted specifically for importers across the globe. Our focus is not just on showcasing watches but also on delivering an unparalleled unboxing experience that leaves a lasting impression.
Versatile Materials
Choose from a diverse range of materials, including high-end wood, luxurious PU leather, and cost-effective paper. Our commitment to providing customizable options ensures your brand's unique identity is reflected in every watch winder.
Tailoring Solutions to Diverse Markets
Recognizing the varied preferences and market dynamics across countries, our custom solutions allow you to tailor your watch winding systems to specific regions, ensuring global resonance and brand consistency.
Whether you're in search of single-device winding systems or multi-device options, Creative Packing offers a comprehensive range to cater to the unique requirements of global importers. Our offerings include desktop displays, wall-mounted units, cabinet-style, and travel-friendly watch winding solutions.
Quality Assurance and Global Warranty
All our watch winding solutions, including watch winders, are manufactured in China and come with a one-year factory warranty. We guarantee the quality, precision, and durability of our products, providing confidence to importers worldwide.
Innovative Technology for Luxury Brands
Our watch winder technology mimics the natural movement of the human wrist, ensuring gentle winding of your watch, making your brand a leader in the luxury category.
Why Partner with Creative Packing
35 Years of Expertise: Leverage our three decades of experience in crafting custom watch winding solutions.
Global Reach: Our solutions are tailored for importers catering to diverse markets worldwide.
Customization: Enjoy the flexibility to customize materials, designs, and functionalities to align with your brand strategy.
Choose Creative Packing as your trusted partner for custom watch winding solutions. Elevate your brand and create an unforgettable impression for your customers worldwide. Contact us today to discuss your unique requirements and explore how our expertise can enhance your brand's watch packaging strategy.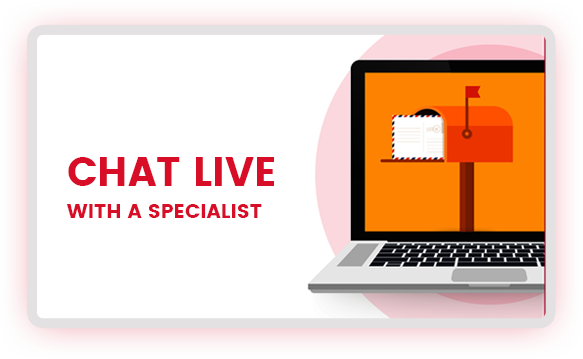 Custom Watch Winder
A watch winder box is a device used to keep automatic watches running when they are not being worn. Automatic watches rely on the natural motion of the wearer's wrist to power them, but when they are not being worn, they can stop running. A watch winder box rotates the watch to simulate the movement of the wrist, keeping the watch running and accurate.
Are you searching for a tailored watch winder solution from China?
We offer custom-made watch winders in various sizes, colors, rotor options, and control units to match your preferences.
Our skilled craftsmen meticulously design your watch winder, allowing you to choose materials like lacquers, woods, carbon fiber, and leather. Interior configurations can include watch winders, shelves, drawers, and additional features like cigar humidors, liquor cabinets, and more.
Security is a priority, with features such as reinforced hinges, fireproofing, and various locking systems like biometric and keypad access. Our designs also incorporate LED lighting and sound systems to enhance the display of your timepiece collection.
For those seeking secure and customized storage, our luxury security safes can be tailored to house your watches and jewelry. We offer top brands like BUBEN&ZORWEG, Orbita Watch Winders, and Underwood(London), and can accommodate standalone safes, built-in units, or private vaults.
Our free design services cater to your needs, and we can collaborate with your architect or designer. From concept to installation, we guide you through the process, ensuring you're comfortable with your custom-designed solution. Factory-trained technicians handle installation and provide usage instructions.
Let us create the perfect watch winder or security safe for you, designed to meet your specifications and secure your prized possessions. Start your journey today!
Some common dimensions for our watch winder boxes include:
Single watch winder box: 120mm x 120mm x 145mm
Double watch winder box: 190mm x 190mm x 200mm
Quad watch winder box: 260mm x 200mm x 215mm
Of course, we can also create custom dimensions to fit your specific needs.
Details of watch winder box
Super large capacity: for 2 Watch Shaker, 6 Slots Watch Winder, 8 watch winder, 3+7 Watch Winder Box, etc.
Super silent motors
Auto-daily repeat: working, resting and sleeping
PU leather interior.
Power: Adapter/Plug and Battery as you need.
Low MOQ for watch winder wholesale
Your customers will definitely need a watch winder!
In the best case, the watch winding case provides some small conveniences... At the worst, inferior watch winders can break the watch. Some proponents of watch winding often cite it as a maintenance measure when an automatic watch is not worn on the wrist.
For people who don't wear automatic watches every day, the automatic watch winder casecan be used to store and wind automatic watches. The winding of a watch is a device that can fix one or more watches and rotate them in a manner similar to the motion of the human body, otherwise the automatic winding mechanism will not work. We provide watch winding boxes and self-winding watches to keep your watch running. Automatic winding can also prevent the lubricant on the watch from freezing over time, thereby reducing accuracy. Take a look at our collection of cheap watch windings.
Mechanical Watch Winder
Whether you just have a mechanical watch in your collection, or a large selection of luxury watches, we have a wide selection of beautifully crafted watch windings for you to choose from. Watch winding is an excellent investment to ensure the safety, winding and smooth operation of mechanical watches. You want to keep your watch collection in the best operating condition and ensure that they will not be damaged or soiled when not worn; the dial we choose not only keeps your watch's internal mechanical operation, but also keeps dirt away and prevents An accident happened.
We have several kinds of self winding watch case, boxy watch winder is designed specially for automatic watches. You could choose the best watch boxes winder you need.The most suitable one is the best quality watch winder.
Convenience and ambiance of automatic watch case
Collectors' high-quality watches pursue their passion, which leads to their eternally new and fascinating discoveries. Each collection has a unique feel. It reflects an aspect of a person's personality. Precision, perfectionism, fashion, sport, adventure. Every watch has its own purpose and advantages.
We offer you or your watch collector a wide range of automatic watch boxes to choose from. Whether you need a clockwork that only has the basic timing rotation function, or a clockwork that allows you to set an appropriate specific speed for your Watch Winders for Rolex, we can meet your needs.
Here are some common questions and answers about our customized watch winder boxes:
Q: Can I customize the exterior of the watch winder box?
A: Yes, we offer a variety of customization options for the exterior of the box including color, material, and finish.
Q: How many watches can a single watch winder box hold?
A: Our single watch winder box is designed to hold one watch.
Q: Can I order a large quantity of watch winder boxes?
A: Yes, we offer wholesale pricing for large orders of watch winder boxes.
Q: How do I know if my watch will fit in the watch winder box?
A: Our watch winder boxes are designed to fit most standard-sized watches. If you have any concerns about the fit of your watch, please contact us and we will be happy to assist you.
Q: How does the watch winder box work?
A: The watch winder box rotates the watch to simulate the movement of the wrist, keeping the watch running and accurate.
Thank you for considering Creative Packing for your customized watch winder box needs. Please feel free to contact us if you have any further questions or would like to place an order.
View more information about watch winder:
Watch Winder: Are They Worth It?